Welcome to North Denver Suburbs
by Natalie Randall
Serving the North Denver area and beyond
Love Where You Live
Providing Concierge Level Service
A Higher Standard of Real Estate Sales & Marketing Core Values
Service: We believe in serving our clients first, and that in service, we earn our client's trust and referrals.
Honesty and Integrity: We believe in telling the truth. We believe that in being honest, you, the client, will better be able to assess the rewards of buying or selling a home. And, we believe that through being honest, we operate in doing what's right, even if it's not popular.
Above: We believe in taking a proactive approach to marketing. We back every marketing technique that we use with actual results and data to demonstrate how we go above and beyond to get our client's homes sold.
Beyond: We believe in being your Realtor® for life even after the transaction is over. We answer your phone calls after everything has closed because we want to continue to provide and support you with all things real estate and life.
Communication: We believe in communicating within 24 hours of receiving a call or reach out from a client. Typically, this is much sooner. Our goal is for you to always know what is going on with the transaction so that you don't have to reach out. We do this by a streamlined transaction process.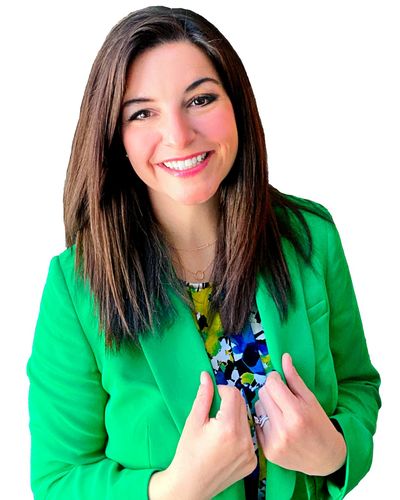 What my clients are Saying
Highly likely to recommend

Natalie is Amazing! My wife and I had the best experience with her. She navigated a really tough real estate market for buyers during a pandemic and found us the home of our dreams. She is not trying to sell you a house, she is trying to find a home you will love. I cannot recommend her enough. She is a real estate superhero!
M and L Watts
Natalie was amazing working 24/7 (literally) chasing down appointments for many property visits prior to finding the perfect home for us. Natalie was very knowledgeable and answered every question no matter what the subject ( i.e. Metro tax issues, county/city regulations, offer/counter guidelines, realtor laws and contract restrictions.) We truly felt lucky to find her as she was fun to be around and made the whole experience wonderful. Two weeks after the sale completed we still receive emails checking up to see if all is well. Thanks again Natalie!!
D and S Lord
Natalie Randall is very professional, intuitive, patient, personable, experienced, and persistent. My husband and I felt that Natalie put our best interest front and center. She helped us sell our home - we were under contract 4 days after listing, and simultaneously navigated the purchase of a new one. We asked endless questions and Natalie answered each and every one to our satisfaction. She gave us sound advice, pointed out positives and negatives that we most certainly would have missed otherwise, and negotiated every step of the way to best benefit us. We feel we have found a true gem in Natalie, and wholeheartedly recommend her to anyone looking to buy or sell a home!
L and K Lew
Natalie was a life saver! After trying and failing to purchase a home a handful of times she stepped in, listened to our struggles, and what we wanted for our new home. After the first weekend looking we felt like the task at hand was to great of a challenge. She encouraged us to keep looking and we would find THE house. Once we found our house we realized that the selling agency was going to be a challenge. She did everything she could to keep us on schedule and it paid off. We love our new home and its all thanks to Natalie. We feel we have found a true gem in Natalie, and wholeheartedly recommend her to anyone looking to buy or sell a home!
J and L Crowe
Market News
---
Read the latest Denver markets news & blog
READ ALL
As the warm weather approaches, you're probably looking forward to spending more time outdoors. Sp…
Your patio can be the perfect place to host a party or enjoy some quiet time outdoors. If you spend…
Home renovations are a great way to upgrade your living space. Many homeowners take on complex and e…